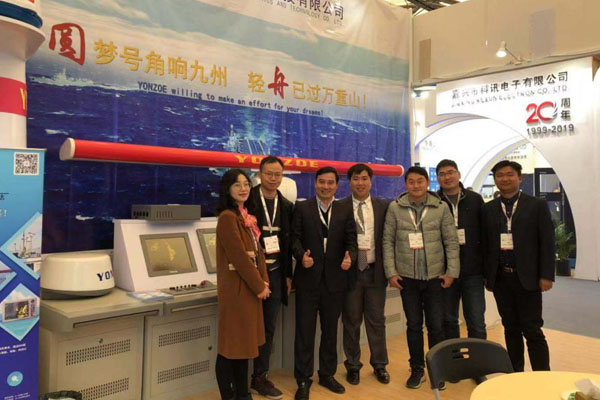 The 20th China International Maritime Expo was held in Shanghai New International Expo Center from December 3 to 6, 2019. The exhibition attracted 2200 exhibitors from over 30 countries and regions.Shanghai Yonzoe participated in the 2nd consecutive grand event at home with booth number W4F33 and achieved great success.
Shanghai Yonzoe is a powerful promoter of localized navigation radar. The company now has YAR27, YAR15, YR19 series of ship navigation radar, and has passed the product type certificate of China Classification Society (CCS). It is also the first enterprise to obtain EC MED B+D mode product certificate and quality assurance certificate for domestic radar.
During this exhibition, Yonzoe is honored to receive guidance and exchanges from many industry leaders, experts, new and old customers and friends. Yonzoe's radar products are recognized, supported and well received by more and more users. The company's booth attracts high attention from all parties due to its innovative number of visitors and brand exposure.
Technology makes the unknown possible and the future hopeful. Based on independent innovation and invested in China's intelligent manufacturing, Yonzoe made its debut in the exhibition of high-resolution marine remote sensing radar. The antenna exhibits can be as long as 12ft, and the pulse is as narrow as 45ns, with high range and azimuth resolution, which can realize remote sensing measurement of marine environment such as wave measurement, ice exploration, oil spill, floating moss monitoring, etc. In addition, for the first time, the company has exhibited YR19 series fishing boats and small inland river radars. The products cover the demand of all kinds of ships as small as tens of tons and as large as tens of thousands of tons. The comprehensive performance and quality of the products are leading in China and reaching the international advanced level
Choose Yonzoe, choose safety, choose specialty, choose reassurance! This is the solemn promise of Shanghai Yonzoe!
Shanghai Yonzoe warmly welcomes all new and old customers, and expects strategic partners to join in, hand in hand, create brilliant!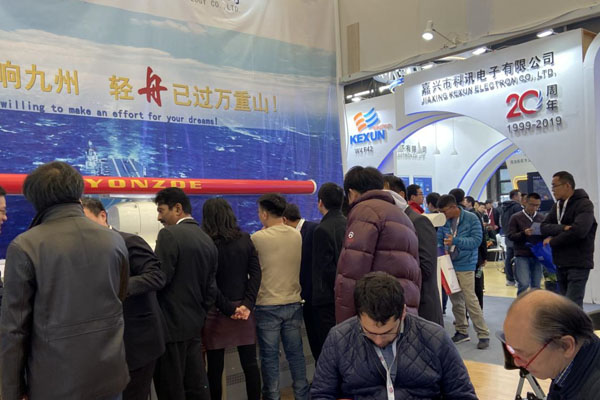 The company's products have attracted the attention of Chinese and foreign customers
Turkish customers have successfully installed Yonzoe radar and now are negotiating in-depth cooperation




Indonesian customers purchase DSC-10T synchronous compass converter products on site




Russian customers are interested in Yonzoe ocean going radar