On June 11, 2019, several expert leaders from the product department of CCS Shanghai branch came to our company to investigate the production and operation of small and micro high-tech enterprises.
The leaders comprehensively inspected the production, R & D and management of the company, and fully affirmed the achievements and pioneering spirit of the company's development in recent years.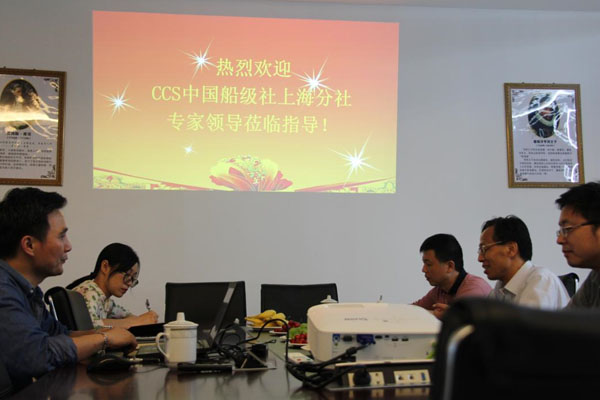 Mr. Chu, general manager of Shanghai Yuanzhou, reported the basic situation of Yuanzhou's production and operation to Mr. Ni and his delegation from the product department of CCS Shanghai Branch
Mr. Chu made a comprehensive and detailed report and introduction to director Ni and his delegation on the company's development process, product technology, industry market, business model and development trend, and expressed his thanks to the CCS, especially leaders at all levels of the branch, for their support and help to Shanghai Yonzoe over the years.
Director Ni fully affirmed the product form and technical breakthrough of the company, and put forward guiding opinions for the future development of our company, emphasizing that CCS will continue to provide professional guidance in industry norms and quality management, so as to promote the transformation of start-ups like Yonzoe from R & D-oriented to production-oriented.
Director Ni and his delegation also visited the company's exhibition hall, production workshop and R & D center, and gave full affirmation and appreciation to the product maturity of domestic navigation radar developed by the company and the mastery of core advanced technology.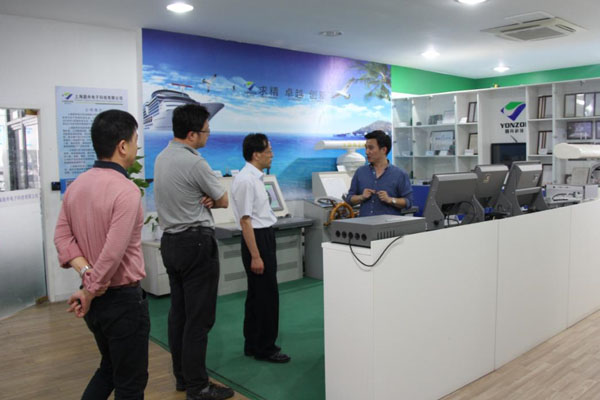 General manager Mr. Chu introduced the company's main products to director Ni and his delegation
  "Creative, excellence, efficiency and professionalism" (CEEP) is the company's consistent pursuit of the value concept. According to the opinions of CCS expert leaders, our company will continue to improve the quality, benefit and improve, and strive for a higher level of the company's operation.